What is HondaLink® the Next Generation?
January 07 2016, Okotoks Honda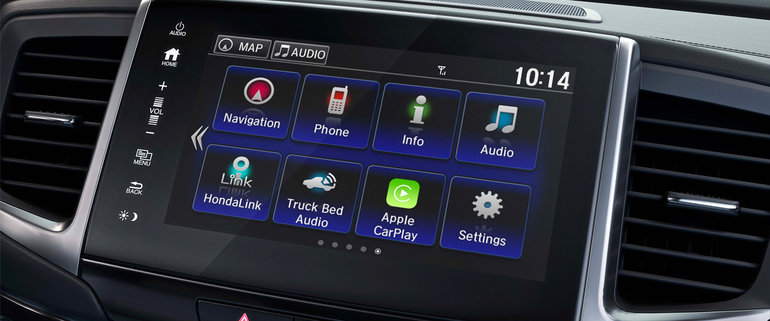 HondaLink® lets your Honda seamlessly connect with your compatible smartphone, giving you in-car access to your favorite music, contacts, social media, and other services. The Next Generation HondaLink® is available on the 2015/16 Accord, Civic, Fit Odyssey, CR-V, and HR-V, Pilot.
Specifications, features, illustrations, and equipment shown in this guide are based on the latest available information at the time of publication and are subject to change at any time, without notice or obligation. Aha, the Aha logo, and the Aha trade dress are trademarks of HARMAN International Industries. Bluetooth is a registered trademark of SIG Inc. HandsFreeLink is a registered trademark of Johnson Controls Technology. Apple, the Apple logo, iPhone, iPad, iPod, and Siri are trademarks of Apple Inc., registered in the U.S. and other countries. App Store is a service mark of Apple Inc. © 2015 5
Only compatible with certain devices and operating systems. Devices, cables, and adapters are not included and must be purchased separately. 11Cellular data and/or voice charges may apply, including roaming charges and/or other amounts charged by your wireless carrier. 12Some laws prohibit the operation of electronic devices while operating a vehicle. Launch applications and perform other operations on electronic devices only when the vehicle is safely parked. Certain functionalities may be locked while vehicle is operational. 16Compatible smartphone required. All Aha platform feeds are audible, not visual in nature. Vehicle does not provide any feeds. 33Registration required. Application download may be required. Depending on use, HondaLink™ can transmit to Honda and its providers: (i) a vehicle's location, speed and other operating conditions; and/or (ii) information that may be tied to the vehicle identification number (VIN). Such information can be combined to track a vehicle.
For a full explanation of HondaLink™ functionality and Honda's data use and privacy policy, see www.honda.ca/hondalink. HandsFreeLink™-bilingual Bluetooth® wireless mobile phone interface may be required for certain services, features, and/or applications. Some services, features, and/or applications are dependent upon cellular data and/or voice availability and may require use of GPS for location-based content. Continued use of GPS running in the background can decrease battery life. Subject to applicable law, Honda reserves the right to terminate HondaLink™ services, features and/or applications at any time or for any reason, and in the future may not be able to provide services, features and/or applications due to changes in technology, law or government regulation. For a full list of vehicles, devices and operating systems currently compatible with HondaLink™, please visit www.honda.ca/hondalink. 35Where a vehicle has a built-in Honda navigation system, this service may provide only a limited number of additional features. Requires one-time download of HondaLink™ Navigation application (CAD$69.99 plus applicable taxes). Price is subject to change.
CLICK HERE TO DOWNLOAD HondaLink® Setup Guide.
Other Articles to Read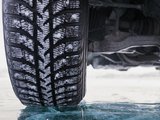 September 12 2018,
Is there a need to buy Winter Tires?
Before the snowfall catches you by surprise. You should seriously consider purchasing Winter Tires for this upcoming Fall and Winter season. Weather forecasters can provide lots of warnings, but on the first day that white stuff accumulates on the roads, tire centres' phones ring off the hook and the waiting lists for installations grow as long as an Alberta snow bank. Here is a short video...
Read more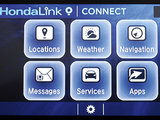 June 11 2018,
Staying Connected Has Never Been Easier With Okotoks Honda
Modern times call for modern and ease of connectivity. At Okotoks Honda, we know you want all the bells and whistles out of your Honda. That's why we've compiled a list of all the ways you can connect your smartphone to your Honda.* Download the HondaLink® App With the HondaLink app, you have the power to stay in touch with your Honda from anywhere in the world. It's easy to use and free to...
Read more