December 21 2016, Okotoks Honda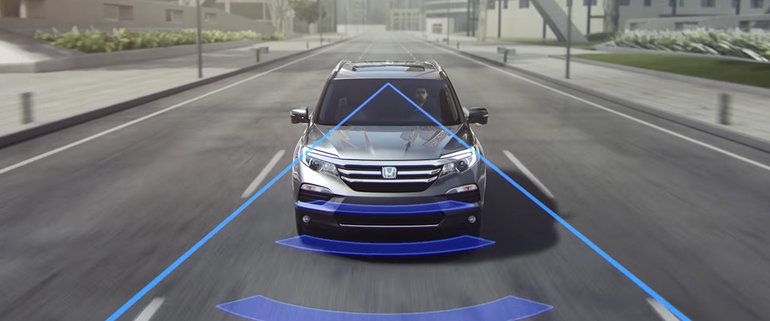 Lane Departure Warning (LDW)
LDW can detect unindicated lane departures from detected lanes. Alerts will flash and sound to help bring your attention to correcting the lane drift.
Lane Keeping Assist System (LKAS)
LKAS can reduce driver fatigue by helping to keep you in the middle of your lane. If you begin to leave the centre of a detected lane without signaling, the steering adjusts to keep you centred.
Road Departure Mitigation (RDM)
If your vehicle is drifting too close to the side of the detected roadway while driving 45–90 mph without a turn signal activated, RDM alerts you with rapid vibrations on the steering wheel. If you continue to leave the roadway, it can also apply steering torque and braking to help keep your vehicle in the detected lane.
Adaptive Cruise Control (ACC)
ACC helps you maintain a set following interval, so you don't have to manually change your speed.
Forward Collision Warning (FCW)
Integrated with the Collision Mitigation Braking System™ (CMBS™), FCW uses a small camera mounted at the top of the front windshield to detect the presence of vehicles in front of you. If the FCW system determines that you are at risk of a collision with a detected vehicle, it activates audio and visual alerts to warn you. If you fail to act, the CMBS will automatically apply brake pressure.
Collision Mitigation Braking System™ (CMBS™)
Utilizing a millimetre wave radar sensor, CMBS can help bring your Honda to a stop when the system determines that a collision with a vehicle detected in front of you is unavoidable. A warning sounds and, if necessary, brake pressure is automatically applied.
Other Articles to Read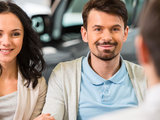 January 22 2018, Okotoks Honda
The Next Step
Buying a New Vehicle: The Next Step Congratulations! Thank you for selecting Okotoks Honda as your dealership of choice. The next step towards finalizing your purchase is to communicate with our Trained & Certified Financial Services Managers. Our Certified & Trained Financial Professionals act as representatives of our various financial institutional lenders as well as our manufacturer and...
Read more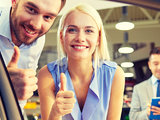 January 19 2018, Okotoks Honda
Okotoks Value Pricing
When we say Okotoks Value Pricing, we mean it. With six promises backed by true value, we guarantee that you won't lose a deal over a few dollars. Price is one thing - service is another. Let us show you why people drive from all over to find their new or used car at Okotoks Honda. TIME IS KNOWLEDGE We provide the most competitive prices on all our used vehicles, all the time. Don't believe us?...
Read more