December 21 2016, Okotoks Honda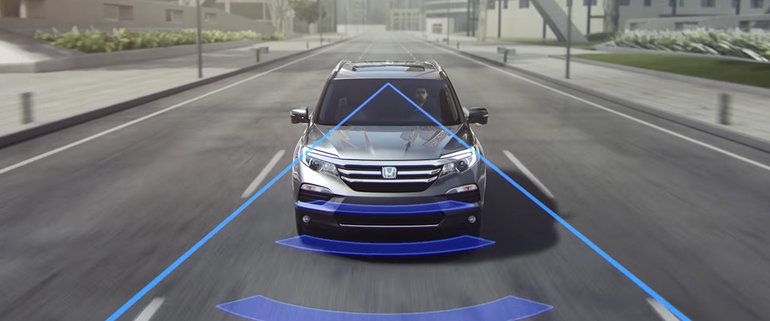 Lane Departure Warning (LDW)
LDW can detect unindicated lane departures from detected lanes. Alerts will flash and sound to help bring your attention to correcting the lane drift.
Lane Keeping Assist System (LKAS)
LKAS can reduce driver fatigue by helping to keep you in the middle of your lane. If you begin to leave the centre of a detected lane without signaling, the steering adjusts to keep you centred.
Road Departure Mitigation (RDM)
If your vehicle is drifting too close to the side of the detected roadway while driving 45–90 mph without a turn signal activated, RDM alerts you with rapid vibrations on the steering wheel. If you continue to leave the roadway, it can also apply steering torque and braking to help keep your vehicle in the detected lane.
Adaptive Cruise Control (ACC)
ACC helps you maintain a set following interval, so you don't have to manually change your speed.
Forward Collision Warning (FCW)
Integrated with the Collision Mitigation Braking System™ (CMBS™), FCW uses a small camera mounted at the top of the front windshield to detect the presence of vehicles in front of you. If the FCW system determines that you are at risk of a collision with a detected vehicle, it activates audio and visual alerts to warn you. If you fail to act, the CMBS will automatically apply brake pressure.
Collision Mitigation Braking System™ (CMBS™)
Utilizing a millimetre wave radar sensor, CMBS can help bring your Honda to a stop when the system determines that a collision with a vehicle detected in front of you is unavoidable. A warning sounds and, if necessary, brake pressure is automatically applied.
Other Articles to Read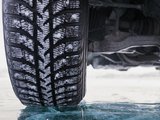 November 07 2018,
Is there a need to buy Winter Tires?
Before the snowfall catches you by surprise. You should seriously consider purchasing Winter Tires for this upcoming Fall and Winter season. Weather forecasters can provide lots of warnings, but on the first day that white stuff accumulates on the roads, tire centres' phones ring off the hook and the waiting lists for installations grow as long as an Alberta snow bank. Here is a short video...
Read more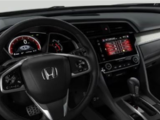 October 26 2018,
Protect Your Investment With These Tips From Okotoks Honda!
One of the biggest things you want from a new car is reliability. Most people are surprised to learn that automotive reliability can be improved by some simple maintenance steps. There are important aspects of your vehicle that you need to check often to protect your investment. Lubricants It's recommended to top off, change, or flush these fluids as needed to make sure the cars important...
Read more