Staying Connected Has Never Been Easier With Okotoks Honda
June 11 2018,

Staying Connected with Honda made easier by Okotoks Honda
Modern times call for modern and ease of connectivity. At Okotoks Honda, we know you want all the bells and whistles out of your Honda. That's why we've compiled a list of all the ways you can connect your smartphone to your Honda.*
Download the HondaLink® App
With the HondaLink app, you have the power to stay in touch with your Honda from anywhere in the world. It's easy to use and free to download from either the App Store or Google Play. Sync the app to your Honda and easily use your phone to control remote functions like ignition and door locks. The app also lets you check on important vehicle vitals, like fuel level and location, so you can figure out where you parked when you're lost in the lot, as well as connecting you to emergency assistance in the event of an accident or theft. You can also receive vehicle service alerts from Honda as well as personal concierge service.
Apple CarPlay™ and Android Auto™
Regardless of which side of the Apple/Android fence you've landed on, you can sync up and directly access your phone's home screen on the central infotainment display in your Honda. When connected, you'll be able to access all your contacts and connect with voice or text messages. You'll also be able to access your phone's media, whether it's streaming or stored on your device. And don't forget you can access apps for navigation, appointments, and even weather.
Other Ways To Connect
Modern Honda models offer so many other features to turn your vehicle into a technological oasis:
An available wireless phone charging station (pictured above) makes powering up easier than ever.
Turn your cabin into a mobile Wi-Fi hotspot so you and your passengers can stay connected.
Standard Bluetooth® connectivity means you can make calls using voice commands and listen to your favorite streaming music and podcasts through the stereo system.
Plug into the standard USB connections to access streaming or media files stored on any USB-capable device.
---
There are so many ways to stay connected in your Honda. Feel free to call us at 403-842-1100 and we will more than pleased to give you a hand.
Okotoks Honda, Located in Okotoks, South of Calgary. Serving South Calgary, Okotoks, High River, De Winton, Walden, Heritage Pointe, Artesia and other communities around Okotoks and High River.
Other Articles to Read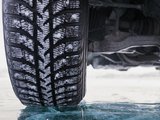 November 07 2018,
Is there a need to buy Winter Tires?
Before the snowfall catches you by surprise. You should seriously consider purchasing Winter Tires for this upcoming Fall and Winter season. Weather forecasters can provide lots of warnings, but on the first day that white stuff accumulates on the roads, tire centres' phones ring off the hook and the waiting lists for installations grow as long as an Alberta snow bank. Here is a short video...
Read more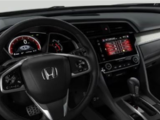 October 26 2018,
Protect Your Investment With These Tips From Okotoks Honda!
One of the biggest things you want from a new car is reliability. Most people are surprised to learn that automotive reliability can be improved by some simple maintenance steps. There are important aspects of your vehicle that you need to check often to protect your investment. Lubricants It's recommended to top off, change, or flush these fluids as needed to make sure the cars important...
Read more