SEMA 2016: Honda Civic Type R Prototype to Make North American Debut
October 31 2016, Okotoks Honda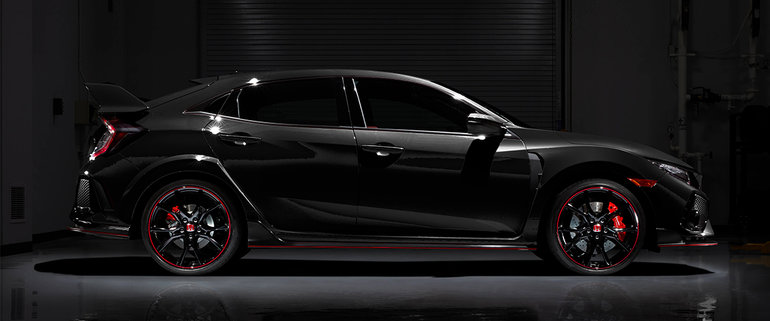 Following its world premiere at the 2016 Paris Auto Show earlier this fall, the all-new 2017 Honda Civic Type R prototype will make its North American debut at the 2016 SEMA Show in Las Vegas this week, giving us a preview of the next-generation Civic Type R that will be officially unveiled next year.
Based on the low and wide proportions of the freshly released 2017 Honda Civic Hatchback, the radical new and track-ready Civic Type R Prototype is enhanced by muscular body styling and modifications to aid aerodynamic performance. Exterior highlights include a highly reflective, finely-grained brushed aluminum-effect finish, a carbon fibre front splitter, a new intake on the hood, smoked lenses for the LED headlights, indicators and side indicator repeater lights, carbon fibre side skirts, 20" piano black alloy wheels with red accents, a beefy carbon fibre rear diffuser, and three fully functional tailpipes flanked by a pair of directional strakes. Oh, and let's not forget the striking rear wing spoiler.
Powertrain details and other specs will be revealed at a later date.
The Civic Type R prototype headlines Honda's "Civicpalooza" display at SEMA featuring more than nine tuned, accessorized, and custom-built Civic Sedans, Coupes, and Hatchbacks, not the least of which is the 600-horsepower Civic Red Bull Global Rallycross race car that can sprint from 0-60 mph (96 km/h) in just 1.9 seconds and hit 70' table-top jumps.
Other Articles to Read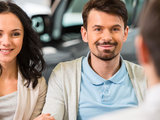 January 22 2018, Okotoks Honda
The Next Step
Buying a New Vehicle: The Next Step Congratulations! Thank you for selecting Okotoks Honda as your dealership of choice. The next step towards finalizing your purchase is to communicate with our Trained & Certified Financial Services Managers. Our Certified & Trained Financial Professionals act as representatives of our various financial institutional lenders as well as our manufacturer and...
Read more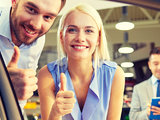 January 19 2018, Okotoks Honda
Okotoks Value Pricing
When we say Okotoks Value Pricing, we mean it. With six promises backed by true value, we guarantee that you won't lose a deal over a few dollars. Price is one thing - service is another. Let us show you why people drive from all over to find their new or used car at Okotoks Honda. TIME IS KNOWLEDGE We provide the most competitive prices on all our used vehicles, all the time. Don't believe us?...
Read more