Honda Clarity Fuel Cell Now on Sale in Japan
March 13 2016, Okotoks Honda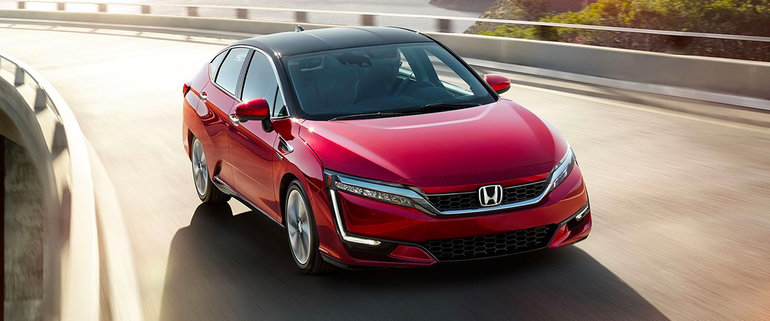 On Thursday, March 10th, the new Honda Clarity Fuel Cell became available for purchase in Japan. It is expected to go on sale in Europe and the U.S. by the end of 2016, with Canada being excluded for the foreseeable future.
Unlike typical electric cars, which take hours to charge, the Honda Clarity Fuel Cell has a hydrogen tank that can be refilled in approximately three minutes. This 5-seater offers a range of 750 kilometres, about 50% more than the Toyota Mirai and 30% more than the previous generation.
However, as is the case with the Mirai, the Honda Clarity Fuel Cell is quite expensive: 7.66 million yen, the equivalent of $90,000. Consequently, for the first year of the Clarity Fuel Cell launch in Japan, Honda will focus on lease sales mainly to local government bodies or businesses Honda has already been working with for the popularization of FCVs.
The sleek-looking, water-emitting Honda Clarity Fuel Cell is rated at 130 kW. Additionally, in combination with a portable external power output device, the Power Exporter 9000 (sold separately), the vehicle can function as a power source on wheels that is capable of supplying approximately seven days' worth of electricity for an average household.
It will be interesting to see how much success the Honda Clarity Fuel Cell has in the U.S. The Mirai is surpassing expectations over there with more than 2,000 orders since last summer.
Other Articles to Read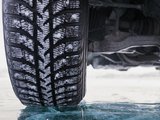 September 12 2018,
Is there a need to buy Winter Tires?
Before the snowfall catches you by surprise. You should seriously consider purchasing Winter Tires for this upcoming Fall and Winter season. Weather forecasters can provide lots of warnings, but on the first day that white stuff accumulates on the roads, tire centres' phones ring off the hook and the waiting lists for installations grow as long as an Alberta snow bank. Here is a short video...
Read more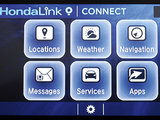 June 11 2018,
Staying Connected Has Never Been Easier With Okotoks Honda
Modern times call for modern and ease of connectivity. At Okotoks Honda, we know you want all the bells and whistles out of your Honda. That's why we've compiled a list of all the ways you can connect your smartphone to your Honda.* Download the HondaLink® App With the HondaLink app, you have the power to stay in touch with your Honda from anywhere in the world. It's easy to use and free to...
Read more