Get a New or Used Honda for Uber Calgary
April 10 2018, Okotoks Honda

Considering driving for Uber part-time or full-time in Canada? Not sure which vehicle to purchase? Need financing or leasing options? Okotoks Honda is Calgary's and Google's first choice, and the leading Honda dealership for all new and used Hondas. Feel free to contact us for the latest promotions, vehicles. and deals. Regardless of income or credit level, Okotoks has programs specifically tailored for financing or leasing approvals.
Best UberX Vehicle to Drive
#1 – Honda Civic



The Civic is the best pound-per-pound value in the market for an Uber ride. As the bestselling car in Canada for 19 years, rocking a Honda Civic as an UberX won't disappoint you. With the various options and trim levels for 2018 models, the Civic LX would be our first choice. However, if a new car is out of your price budget, perhaps a next-to-new used Honda Civic would be best.
The Honda Civic is an affordable mid-size family option, and offers 33 mpg combined. If you're looking for an inexpensive, fuel-sipping car that offers a bit more pleasure to drive than the rest, the Civic manages that. The steering feels sharp, the brakes solid, and the structure stiff. You get a compact, sporty feel.
With the lowest cost of ownership in the compact market, highest residual values among it's competitors, strong reliability and sustainability, the Honda Civic is a bargain.
With awards coming in full force for the past 19 years, JD Power has the Civic ranked above average. With it's recent ECO technology and TURBO features, the Honda Civic is surely ready to deliver a true Uber experience.
Styling – RRR. We find that Honda hasn't stepped up in terms of styling. They opted for cheaper materials on the interior, while the exterior keeps its razor sharp modern appeal.
Are you an Uber driver? Contact us today and we'll help you get a new car!
Other Articles to Read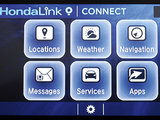 June 11 2018,
Staying Connected Has Never Been Easier With Okotoks Honda
Modern times call for modern and ease of connectivity. At Okotoks Honda, we know you want all the bells and whistles out of your Honda. That's why we've compiled a list of all the ways you can connect your smartphone to your Honda.* Download the HondaLink® App With the HondaLink app, you have the power to stay in touch with your Honda from anywhere in the world. It's easy to use and free to...
Read more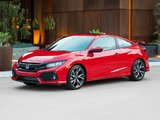 May 14 2018,
2018 Car Buyers Journey
When it comes to car buying, each journey differs from the next. Some journeys will be exciting, others you may find daunting and tiresome. At Okotoks Honda, we strive to ensure that all of our clients have the most enjoyable and hassle-free experience. As a result we are thrilled to be ranked as the #1 Google rated and reviewed Honda dealer in Canada! As the years progress, buyers are becoming...
Read more