May 13 2018, Okotoks Honda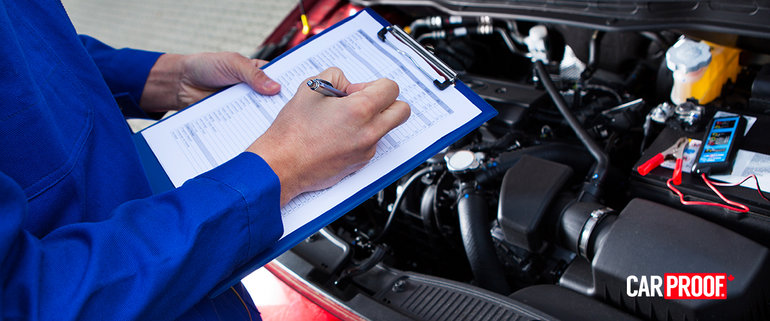 Carproof is the Most Comprehensive Vehicle History Report Available for Canadian and U.S. Vehicles
CarProof reports confirm, amongst other important items:
Branding (if the vehicle was branded as Stolen, Salvaged, Non-Repairable, Rebuilt, etc.)
Liens (all enforceable Liens in Canada and the U.S.)
Odometer Fraud/Tampering
Accident, Insurance, and Claims history
U.S. Vehicle history
Registration Records
CarProof is a Canadian-based used vehicle history reporting service and is superior to other internet-based vehicle history service for the following reasons:
CarProof is electronically connected – live – data sources. This means data is always current and not outdated. Other services purchase data dumps periodically, leaving the chance that recent important data is not included in their reports.
CarProof is the only service that provides consumers with Canadian lien and/or security interest information on vehicles. CarProof is connected live to each provincial and territorial registrar responsible for maintaining these records. Other U.S.-based services, including CarFax, do not report any Canadian vehicle lien information.
CarProof is the only service that provides consumers with Canadian insurance and accident claims data. Through live connection to comprehensive databases that service the Canadian insurance industry, CarProof provides data from 90% of Canada's private insurance industry. CarProof also has a product that instantaneously searches the ICBC database for insurance claims data in British Columbia.
CarProof reports also provide consumers with data from one of the largest U.S.-based vehicle history services. Through a live connection to Experian Automotive's 2 billion + record database, all CarProof reports include the data you would get from other popular U.S.-based vehicle history services.
If you are researching a used vehicle that is or has been registered in Canada, there is simply no substitute for CarProof. Don't buy a used vehicle without demanding to see a CarProof Report.
Contact us for more information!
Other Articles to Read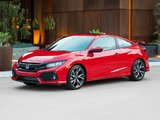 May 14 2018,
2018 Car Buyers Journey
When it comes to car buying, each journey differs from the next. Some journeys will be exciting, others you may find daunting and tiresome. At Okotoks Honda, we strive to ensure that all of our clients have the most enjoyable and hassle-free experience. As a result we are thrilled to be ranked as the #1 Google rated and reviewed Honda dealer in Canada! As the years progress, buyers are becoming...
Read more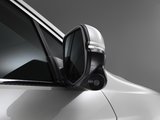 April 25 2018, Okotoks Honda
Discover the Honda Sensing Technology on the Pilot
The Honda Sensing Technology offered by Honda on the Pilot come standard and are designed to make your drive safer. Whether you are driving or sitting passenger seat, feel confident with teh safety of the driver assistive innovation from Honda. Forward Collision Warning (FCW) System - The FCW system uses an onboard radar and camera designed to detect the presense of vehicles in front of you and...
Read more