2017 Honda CRV on Sale in Okotoks, South of Calgary
December 21 2016, Okotoks Honda
Get Ready, it's Here...
Honda has finally let it loose. This winter, the fifth generation CR-V is making an appearance at Formula Honda. With a complete new design, the CR-V is styling a more premium interior, countless features, and an amazing new engine.
The car sports a sophisticated attitude with the complete new look to the front-end. From the slender headlights fenced in with a LED daytime runnings lights display on all trims, it's beautiful from every angle. Not only is the new 2017 nice to look at, it's got more room too. The new CRV has a little more space than the previous model as well. The longer wheelbase and extended hood leaves more room than ever before.
It's Faster, Stronger, and More Powerful
The 2017 CR-V comes fully equipped with the model's first turbocharged engine. The turbocharged engine goes hand-in-hand with the 2017 model's aerodynamic body, creating the new CR-V to have the highest NRCan fuel economy ratings in the compact SUV class. Ultimate power combined with the best-in-class fuel efficiency – what more could you want?
Ready to drive it? Ready to experience it? Ready to drive it home? Give us a call. One of our sales team will be happy to help you out. Watch the video below for more in-depth info on the 2017 CRV!
Other Articles to Read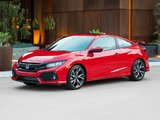 May 14 2018,
2018 Car Buyers Journey
When it comes to car buying, each journey differs from the next. Some journeys will be exciting, others you may find daunting and tiresome. At Okotoks Honda, we strive to ensure that all of our clients have the most enjoyable and hassle-free experience. As a result we are thrilled to be ranked as the #1 Google rated and reviewed Honda dealer in Canada! As the years progress, buyers are becoming...
Read more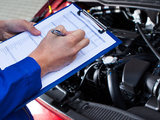 May 13 2018, Okotoks Honda
About CarProof
Carproof is the Most Comprehensive Vehicle History Report Available for Canadian and U.S. Vehicles CarProof reports confirm, amongst other important items: Branding (if the vehicle was branded as Stolen, Salvaged, Non-Repairable, Rebuilt, etc.) Liens (all enforceable Liens in Canada and the U.S.) Odometer Fraud/Tampering Accident, Insurance, and Claims history U.S. Vehicle history Registration...
Read more