2017 Honda CRV on Sale in Okotoks, South of Calgary
December 21 2016, Okotoks Honda
Get Ready, it's Here...
Honda has finally let it loose. This winter, the fifth generation CR-V is making an appearance at Formula Honda. With a complete new design, the CR-V is styling a more premium interior, countless features, and an amazing new engine.
The car sports a sophisticated attitude with the complete new look to the front-end. From the slender headlights fenced in with a LED daytime runnings lights display on all trims, it's beautiful from every angle. Not only is the new 2017 nice to look at, it's got more room too. The new CRV has a little more space than the previous model as well. The longer wheelbase and extended hood leaves more room than ever before.
It's Faster, Stronger, and More Powerful
The 2017 CR-V comes fully equipped with the model's first turbocharged engine. The turbocharged engine goes hand-in-hand with the 2017 model's aerodynamic body, creating the new CR-V to have the highest NRCan fuel economy ratings in the compact SUV class. Ultimate power combined with the best-in-class fuel efficiency – what more could you want?
Ready to drive it? Ready to experience it? Ready to drive it home? Give us a call. One of our sales team will be happy to help you out. Watch the video below for more in-depth info on the 2017 CRV!
Other Articles to Read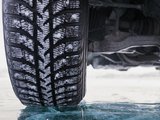 November 07 2018,
Is there a need to buy Winter Tires?
Before the snowfall catches you by surprise. You should seriously consider purchasing Winter Tires for this upcoming Fall and Winter season. Weather forecasters can provide lots of warnings, but on the first day that white stuff accumulates on the roads, tire centres' phones ring off the hook and the waiting lists for installations grow as long as an Alberta snow bank. Here is a short video...
Read more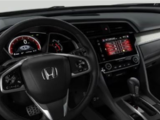 October 26 2018,
Protect Your Investment With These Tips From Okotoks Honda!
One of the biggest things you want from a new car is reliability. Most people are surprised to learn that automotive reliability can be improved by some simple maintenance steps. There are important aspects of your vehicle that you need to check often to protect your investment. Lubricants It's recommended to top off, change, or flush these fluids as needed to make sure the cars important...
Read more